Reposting from yesterday. Apologize there was a setting checked that would not allow outside people to fill the survey out that did not have an ISD361 email. Sorry for the inconvenience. Any issues please let the district know. ISD 361 needs your input. Please take a few minutes to answer the short survey to help guide the use of Federal ESSER III funds that the district has access to. This survey is open to all residents of the school district so please help encourage people to participate. We thank you in advance for your help.
https://docs.google.com/forms/d/e/1FAIpQLSfXTuknNeiH-pVnmG3cM6_UGySBWyClPzidNZaK5VLhnBexfQ/viewform?usp=pp_url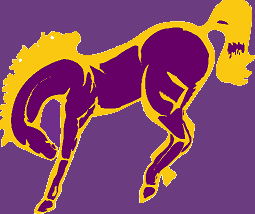 Instructors Wanted! Please contact the Community Education office if interested. Details on flyer.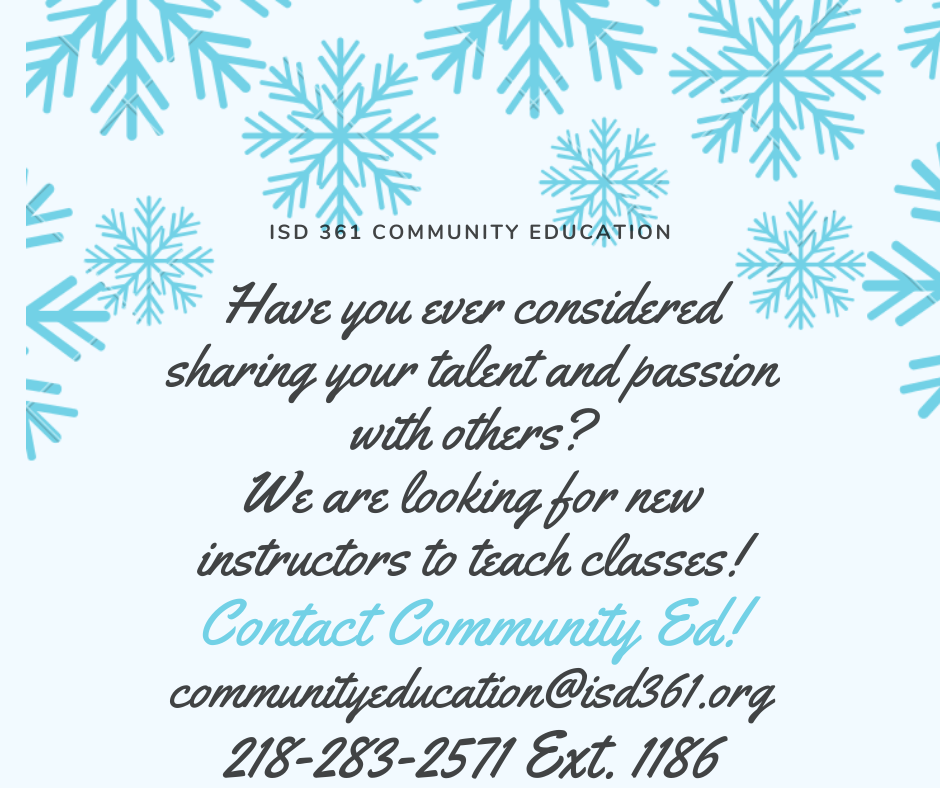 ISD 361 is passing along vaccine information as we continue to get calls about availability of vaccines locally for our students. Anyone with questions about these clinics should contact Essential Clinic directly. Essentia Clinic will be holding a 5-11 Yr Old Covid-19 vaccine clinic on 12/9 with second shot scheduled on 12/30. We do require appointments either through MyChart or by calling the clinic. There are 30 spots available this day. Depending on demand, we will look at additional clinics. Additionally, Essentia Clinic will have adult Covid-19 vaccine clinics on Tuesdays and Wednesdays for the rest of the year. These also require appointments so we are asking people to use MyChart or call the clinic to set up their appointments.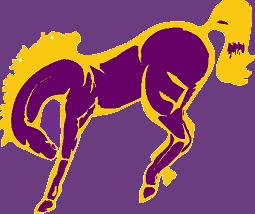 Title Teacher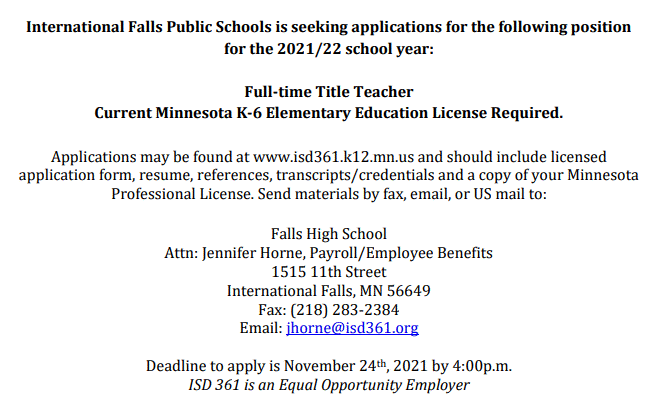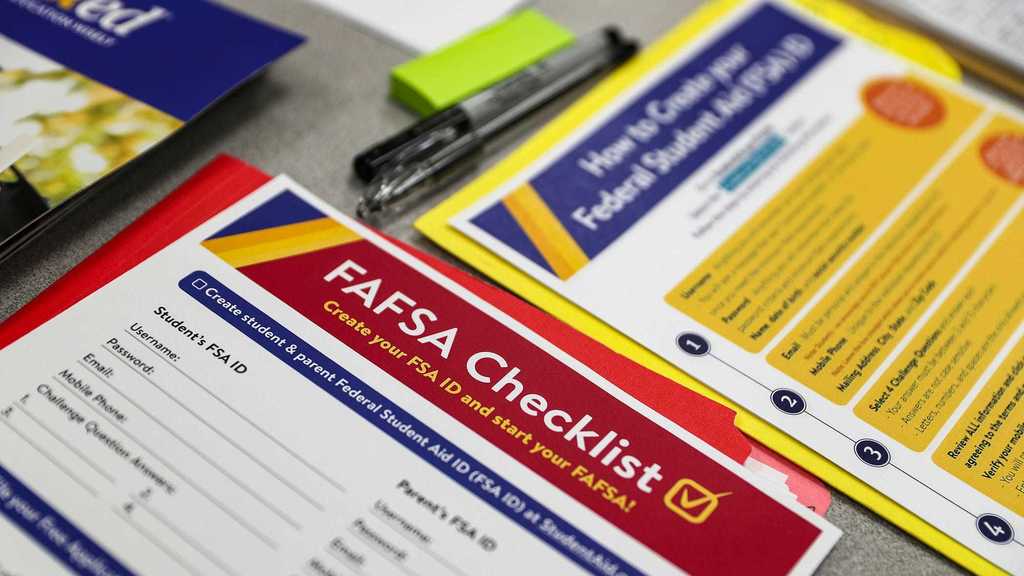 Drivers training will be starting Dec. 6, so don't forget to sign up.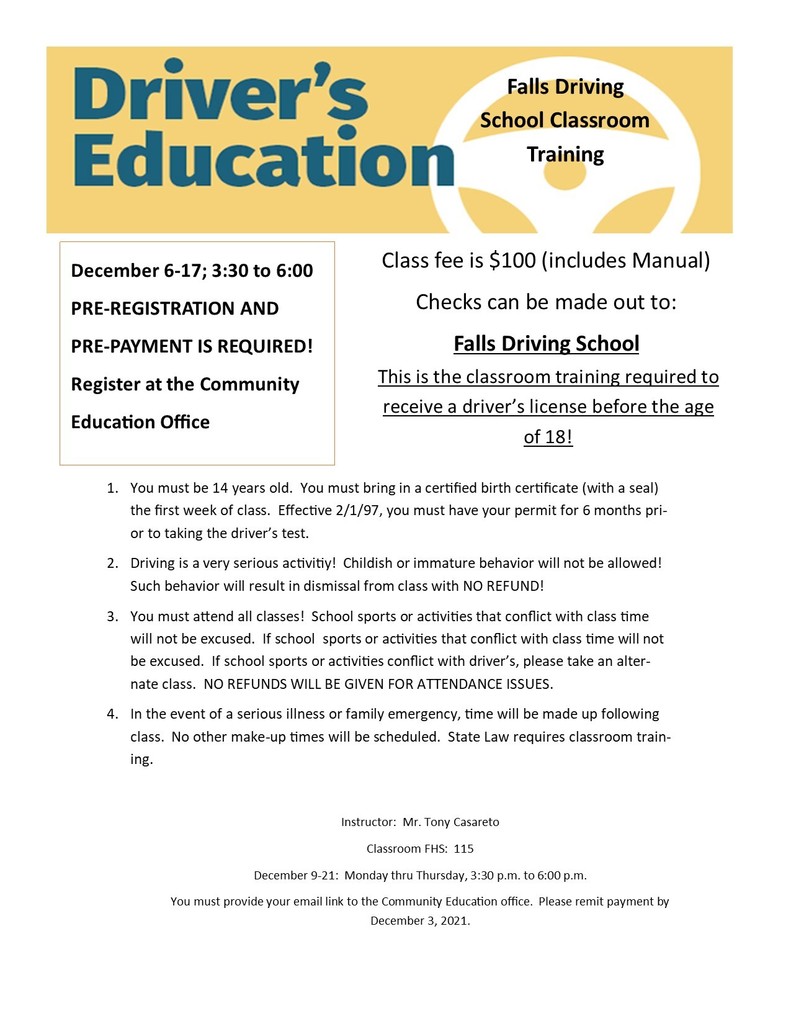 Assistant Girls Basketball Coach Opening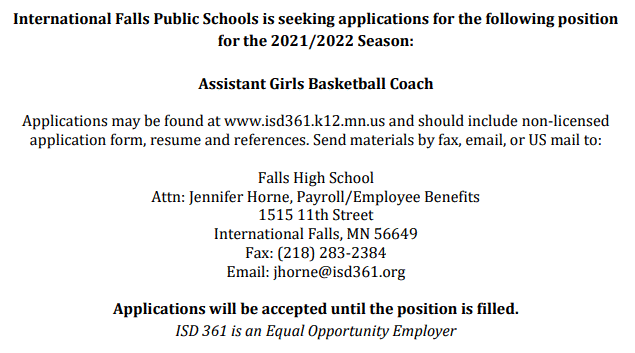 FES Paraprofessional Opening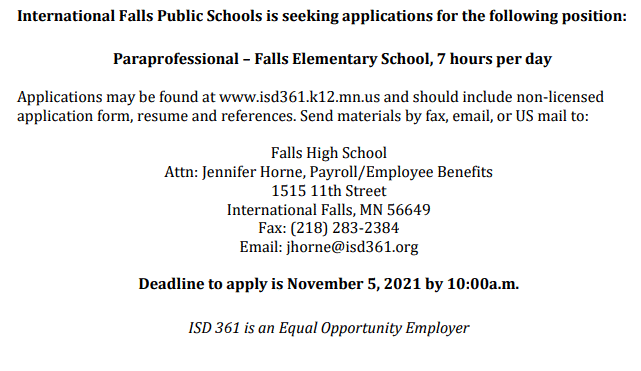 If you plan on dressing up for Halloween on Oct 29th, make sure to follow the dress code.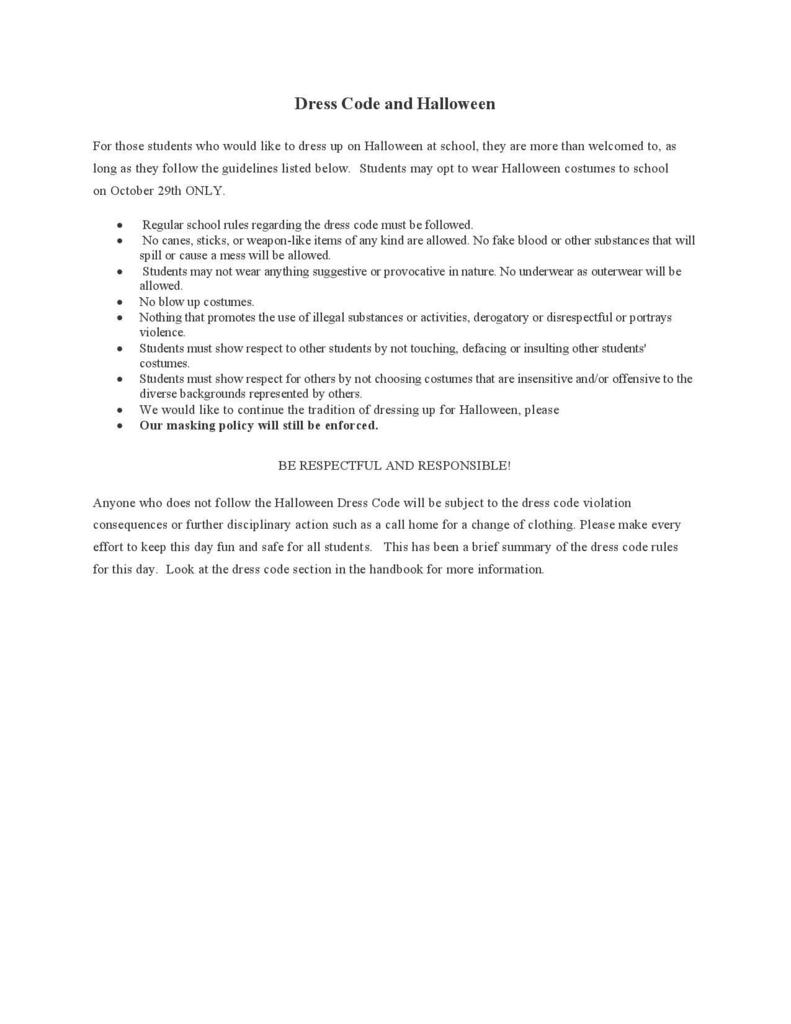 October is National Bullying Prevention Month. This week, Mrs. Hamers, Mrs. Mannausau and Mrs. West gathered 6th graders and juniors and seniors together to unite against bullying. The students discussed the importance of being "upstanders" by standing up and speaking out and how kindness can make a difference! Watch for their posters around the community! #broncopower #togetherwearestrong #kindnessmatters #standupandspeakout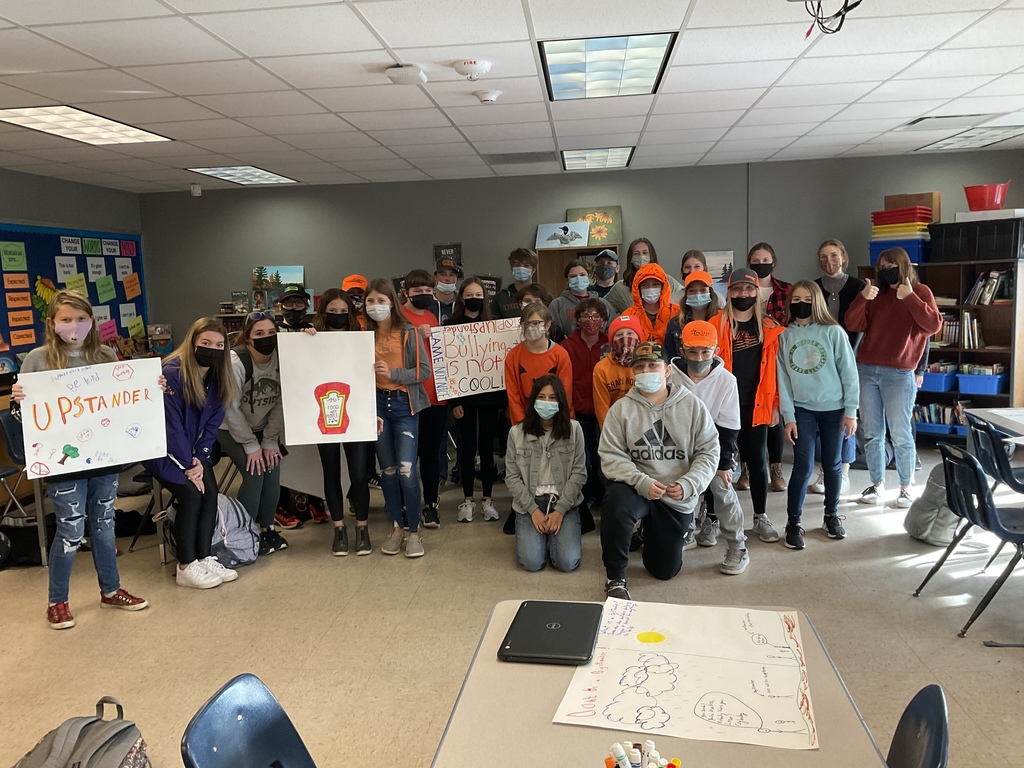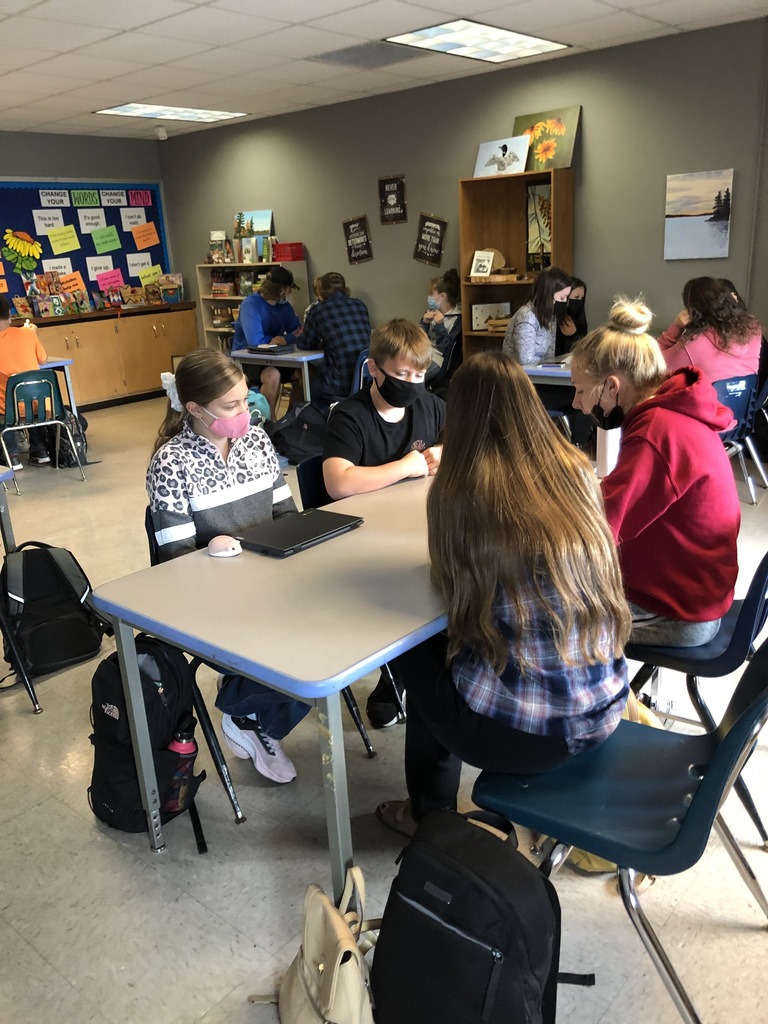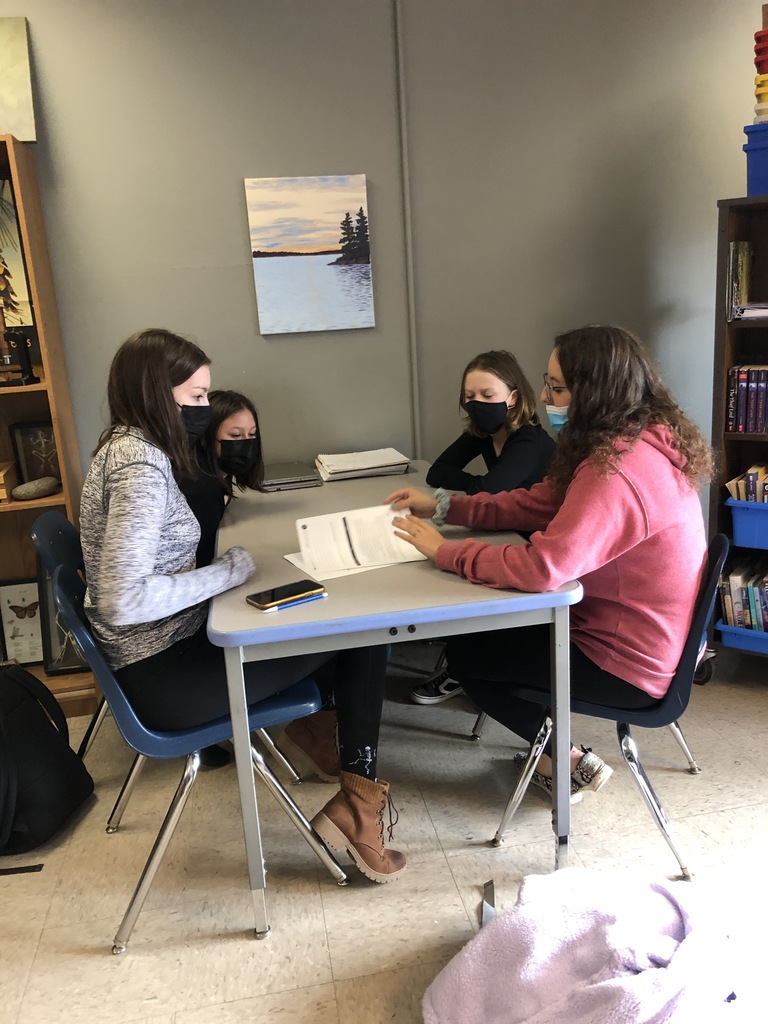 District Website has been updated and has a fresh look. Individuals that are interested in the current Covid-19 case rates and quarantine numbers with the graphs that automatically opened in the last version, can find that information on the right side of the new homepage by clicking "Covid-19 Dashboard."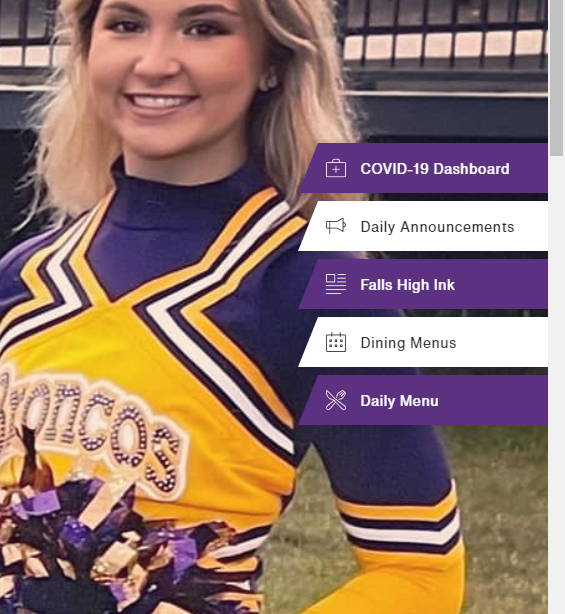 RRCC representative Lauren will be here Monday October 25th at 9:30am to meet with students interested in attending RRCC next year. Sign up in the counseling office.

Thank you again to PCA for sponsoring homecoming week by covering admission and packing the stands for volleyball and football last week. We truly appreciate your commitment to our students and community. Please come out again tonight and cheer on the varsity players, cheerleaders, and coaches to a win over the Rush City Tigers with a 6:00 pm kickoff. Parents night will start at approximately 5:30 to honor senior players/cheerleaders and their parents. Halftime will have the cheerleaders guiding the mini-leaders, something no one should miss. Go Broncos!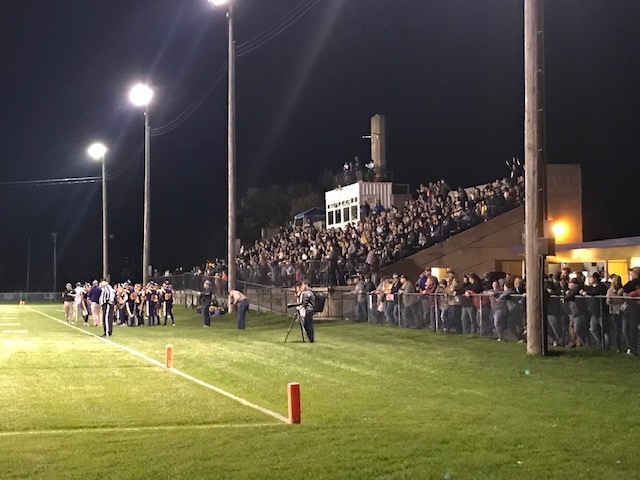 Paraprofessional FHS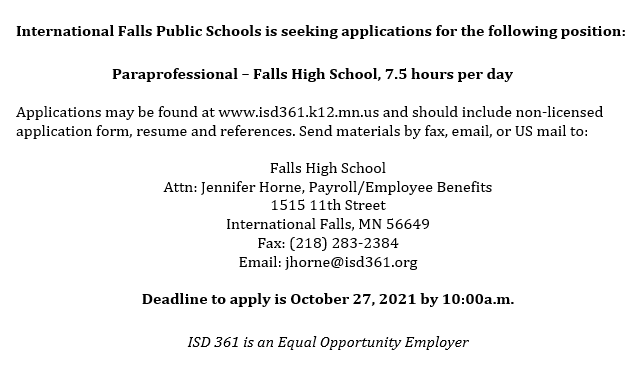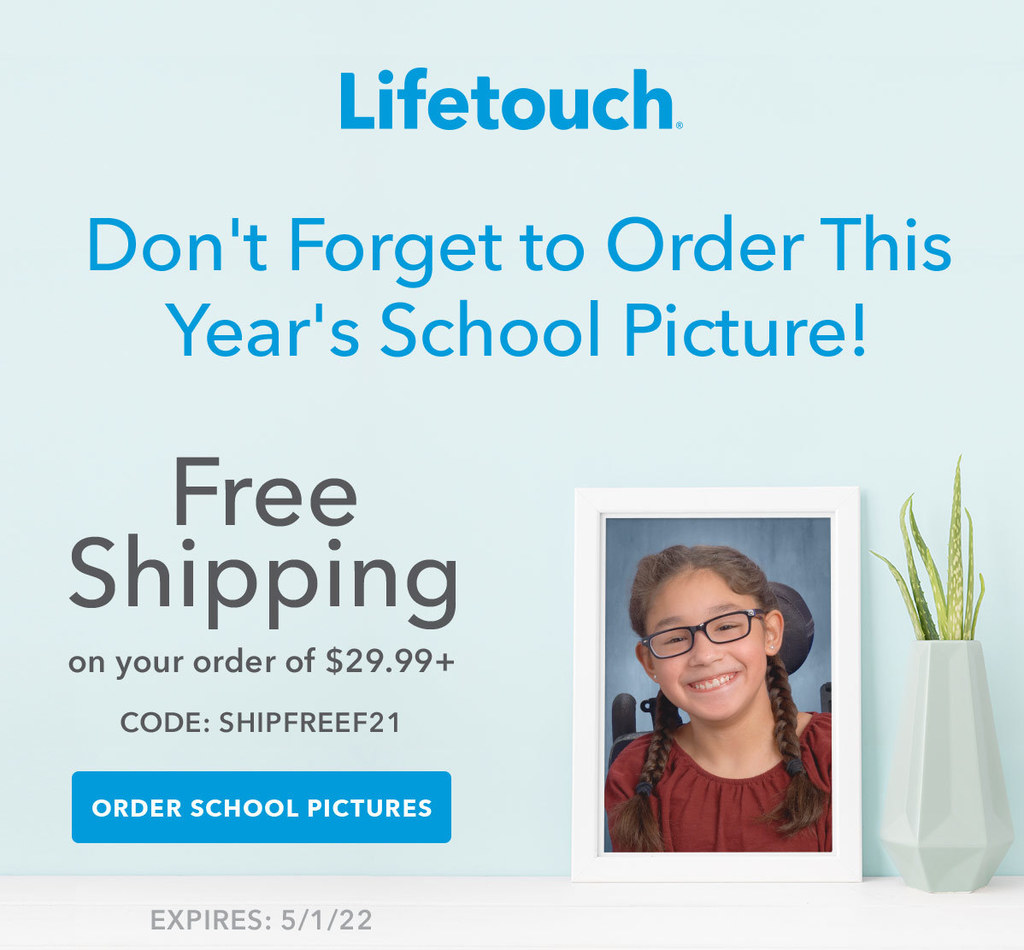 ISD 361 parents- Skyward which is our student management system is down at this time and we are working with them to get the issue resolved. Parents trying to access their child's grades and such will not be able to do this until the issue is resolved. Thank you for your patience.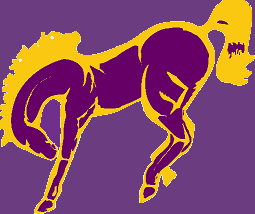 Drug Free Community Grant - Youth Coordinator