EDIT MAIN
Schools
ISD #361 has an elementary school, a high school and an alternative school in the International Falls area. The schools and information on each school is listed below. You may also visit the school's individual page.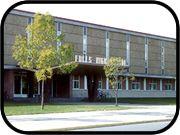 Falls High School contains grades six through twelve. Falls High School offers its students a strong academic program which includes interesting and useful vocational classes and a broad range of co-curricular activities. Courses are designed to provide many opportunities to experiment and to learn diverse skills. Besides the required classes that every student takes, many classes are offered for students with varied interests and abilities. Falls High School athletic teams have had a long history of successful competition in Region 7A and in state tournaments. There are many sports available to students in the fall, winter and spring. In the West End wing we house the 6th grade along with some specialized programs. 6th grade is a transitional time and has the students rotating amongst teachers in that area and they are separated from the rest of the students for lunch and recess.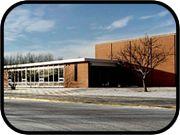 Falls Elementary School contains pre-school through grade five. The school also has two computer labs, specialized instruction in physical education, music, and library.