EDIT MAIN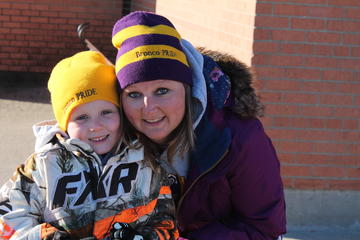 Welcome Back!
I am excited to welcome everyone back to school on September 3, 2019! We are going to have an amazing year together, where students, staff, and parents work together to build a great community that ensures students are life-long learners.
As we embark on another school year, the staff and I are eager to continue to grow and learn as educators and to continue to help your children develop the necessary skills to become a successful student and citizen.
We will continue to strengthen our work with PBIS this school year and look forward to working with your child to continue to build a positive school climate.
If you would like to become more involved in Falls Elementary School please consider joining our local Partners In Education (PIE). PIE supports the school and our students in many ways. We also always have plenty of volunteer opportunities available throughout the school year.
We look forward to seeing you at Open House on August 29, from 5:00-7:00 at Falls Elementary School.
Thank you for choosing Falls Elementary School for your child, we are humbled by the opportunity to serve your child, family and community. If you need anything please feel free to stop in, give me a call or send me an email.
Respectfully,
Melissa Tate
Falls Elementary School Principal
218-283-2571 ext. 1232