EDIT MAIN
METALS
Falls High School
PROJECT DESCRIPTION
Project Objective
The members of the International Falls Fire Department inquired about us needing a "big" project to build during the school year when the students were done with their individual projects. We decided a grill/smoker on a trailer would be a good build for the 38 students in my advanced metals classes. The students and myself discussed the design and then received some help from the administrators of Smokerbuilder.com to get the smoker design correct.
David Olson
CADD/Metals/Welding Instructor
dolson@isd361.org
Outcome
Once we had the basic details down we started on the smoker and the trailer as seperate builds which eventually were mated together and rolled out the door on the last Friday of the school year. It took us a full semester to design, fabricate, and assemble the whole project. The fire department invited us to a BBQ where we presented the smoker to the new owners who were very happy with the outcome.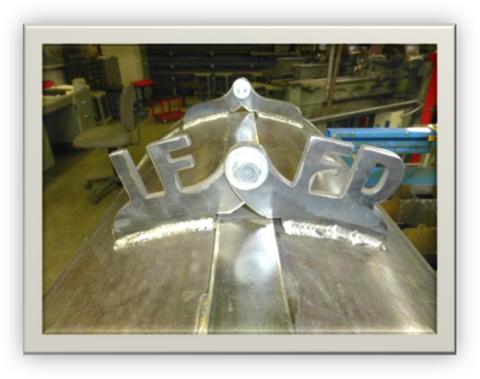 Custom made lid hinge cut out with PlasmaCam plasma cutter out of 1/4" steel.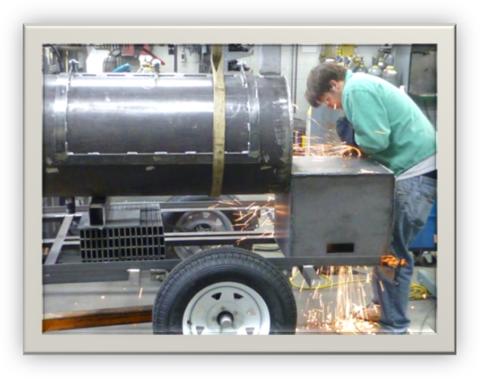 This is the initial fitting of the smoker to the trailer frame. The student is grinding the top of the fire box welds.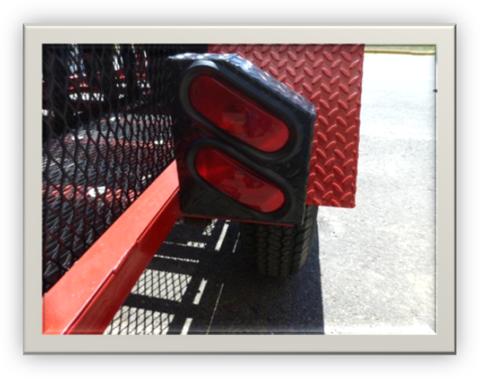 These are custom made tail light holders designed and cut using the plasma table. The trailer was wired completely by the students.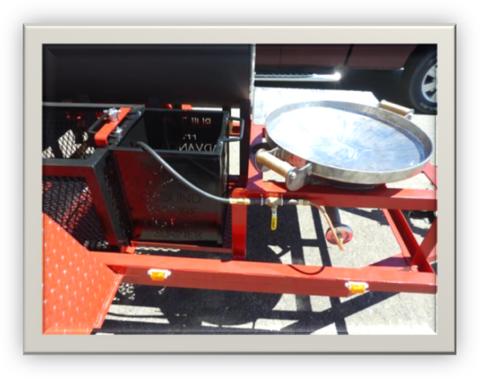 This is a picture of the Discada and the Discada burner side of the trailer. The black box is for a 30 lb. propane tank that can be moved up to 10 feet away from the burner for safety.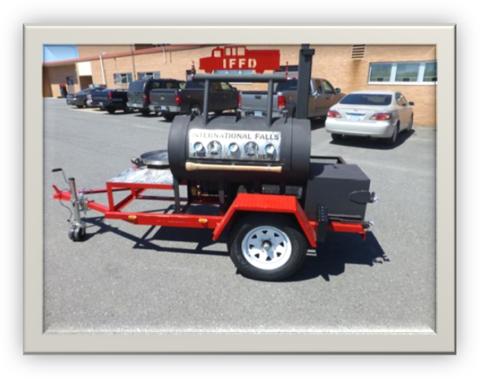 Smoker side of the trailer. All of the decoration was designed and cut out using CADD and Plasmacam programs that the students use daily.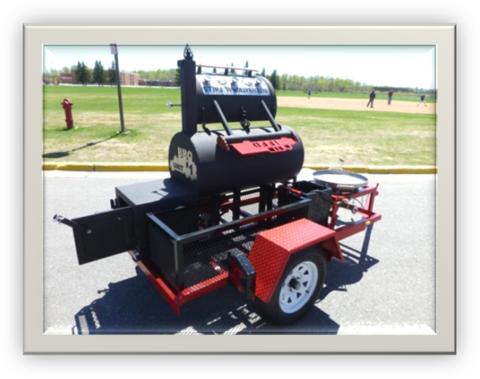 This is a view from the rear with all of the doors opened on the smoker and firebox.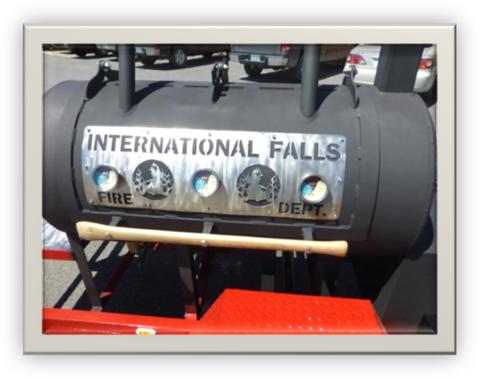 This is the front door of the smoke chamber, with custom stainless steel cutouts.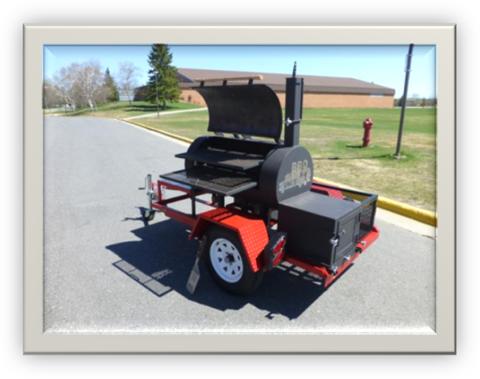 View of the smoker with the door open and the two smoker shelves pulled out. By the wheel is a custom spatula we built to go with the smoker.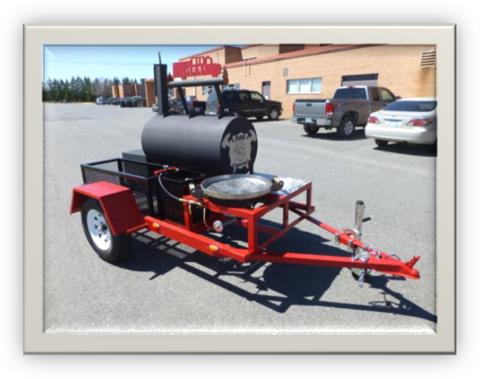 Overall front view of the project.